Fake Eggs Sold in China
September 27, 2012 | by Renz Baxa
Fake eggs?!
Yes, somebody found a way to fake eggs!
Watch the video below: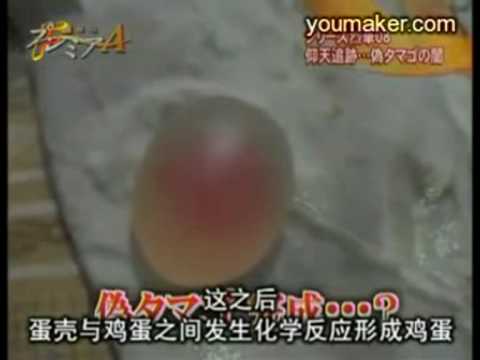 As you saw in the video, even grapes can be faked.
The Chinese really can replicate almost everything.
I wonder what they'll fake next. I'll definitely wait for that.
Link (1)
Renz Baxa
Lawrence Baxa, or Renz as his friends call him, is a writer living in the Philippines. He admits that even though he is new to the writing industry, he is very willing to learn and improve as a writer. Renz loves to play basketball, and spends most of his time in front of the computer; surfing the net and playing online games. He dreams to be a well – known chef someday. He also serves their parish by holding youth camps and helping in events that help other children become closer to God.
Latest posts by Renz Baxa (see all)
&copy Copyright 2015 WeirdAsiaNews