Students in N. Korea Rock Out to A Ha on the Accordions
Posted on February 10, 2012
Never underestimate the power of A Ha's hit song "Take On Me" to breathe a little life into the dark and mysterious North Korea.
Brought into the country and introduced by Norwegian artist Morten Traavik, the song is played on five accordions by students at the Pyongyang-based Kum Song School.
Traavik, who has been visiting North Korea in a bid to find musicians and other artists to perform at a festival in Norway, was given a delightful surprise in the form of this one-off accordion performance.
The video is now being used to promote the festival, which will wow audiences in Norway from February 8 to 12.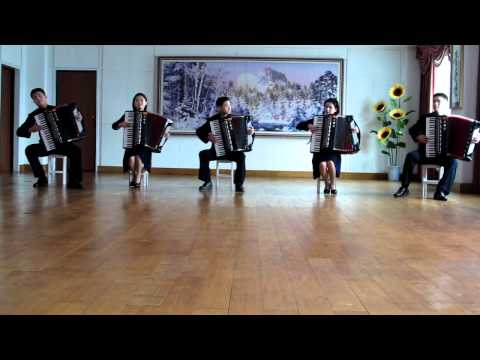 (Link)