Five Amazing Asian Castles in the Air and Other Places
Posted on December 7, 2011
History's secrets are unraveled one magnificent tale at a time through the timeless, breathless, architecture of royal castles. They stand silent and proud, like gilded peacocks, impervious to the regal parade that has long since passed them by. Below are a few memorable structures revealing exactly what the contents of royal coffers can buy.
The Potala Palace is the greatest monumental structure in Tibet. Rising high on a hill above the Lhasa Valley, it was built in 637 CE under the aegis of Emperor Songtsen Gampo. The palace remained in its original state until the 17th century, when it became integrated into the foundations of some of the greater Tibetan buildings that still stand today. The monumental construction required more than 7,000 workers and 1,500 artists and craftsmen. The Potala Palace did sustain minor damage during 20th century uprisings, but it remains intact with all its dazzling artifacts on display for the world to see.
In Japan, Matsumoto Castle, locally known as Matsumotojo, is different from others of its royal ilk due to being built on a plain rather than a hill. This kind of structure is known as a hirajiro. Among the most beautiful and complete of all the castles in Japan, both Matsumotojo's tower and second turret were battlegrounds, warding off invaders until peace was secured in 1635, at which point a third turret for viewing the moon was wistfully added to the structure.
Himeji Castle, built high on a hill, is considered to be the finest surviving example of Japanese castle architecture. It is also known as Hakurojō (White Egret Castle) or Shirasagijō (White Heron Castle), a moniker derived from its brilliant white exterior and resemblance to a bird taking flight.
Dating back to 1333 and built originally as a fort by Akamatsu Norimura, the castle is actually a complex of 83 buildings that were rebuilt after the fort was dismantled some two centuries later, all of which were developed with the most sophisticated defense systems of the feudal period.
From 1416 to 1911, the Forbidden City in Beijing, China, was the seat of the nation's supreme power. Four towers rise high above the city walls, which are approximately one meter (about 3 feet) thick. Precious testimony to Chinese civilization during the Ming and Qing dynasties, manicured gardens and 114 buildings with 10,000 rooms house priceless furniture and rare works of art. The Imperial Palace also contains an important library and represents the old ruling class of China.
South Korea's Gyeongbok Palace is five castles in one and possibly the largest and most spectacular royal structure in Korea. Originally constructed for King Taejo in 1395 by Korean architect Do-jeon, it became the main palace of the Joseon dynasty. The building was burned during a Japanese invasion in 1592 and remained in ruins until 1868, when King Gojong restored the palace to its former splendor. Once there were 330 buildings in the palace complex, many of which are currently under construction.
Castles are the stuff that dreams are made of. And for a privileged few, they were the reality of everyday life.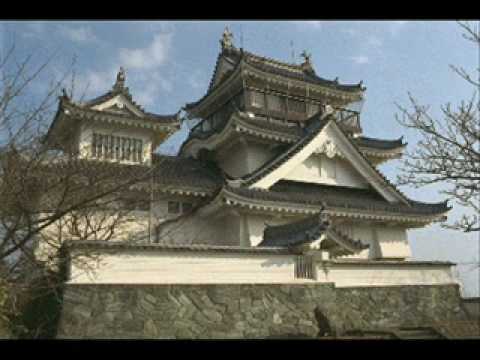 (Link)