Former Burglar Installs Locks In Homes Of Victims
Posted on October 23, 2010
With all of the ironic pathos of an O' Henry tale, in Chongqing, China, a former burglar who invented a type of fingerprint recognition lock, is installing it into the homes of crime victims free of charge!
While serving a four-year jail sentence for burglary, Yang Guihua, aged 29, developed his invention, gained a patent for his idea while still in prison and set up a company to manufacture the locks when he was freed.
These locks rely on biometric technology, which utilizes human traits in order to provide access to a secured area. In the famous thriller, the Da Vinci Code, the retina of an eye was the body part used to create a template for registration.
Recognition locks are not new and there are other similar locks on the market, but Yang insists that it is impossible to copy his lock once it is installed and it is also keyless, which sets it apart from others of its ilk.
His decision, however, to install the locks for free in the homes of 100 victims, set him apart from any inventor and/or burglar who ever lived!
This is all part of a plan help Yang repay for his sins.
"It makes me feel a bit better to help these people make their homes more secure," said Yang.
Other fingerprint recognition locks do have keys, which permit the owner to override the biometric system.
"My locks do not need keys and will only open when the sensor recognizes the member of the household's fingerprint. Even if the sensor is damaged, the owner can still open the door remotely by calling a number on their mobile phone and typing their password" Yang informed the press.
Do leopards really change their spots?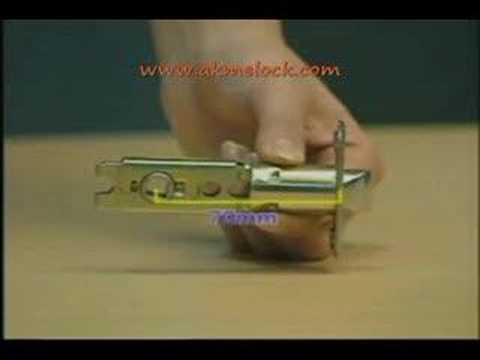 Everyone deserves a second chance, but there are those among us who might have a bit of trouble trusting a former burglar to install a lock he created and swears cannot be copied in their home.
(Link)