Papi-Chan: Japan's Fattest Cat
April 9, 2007 | by 孫子
These cats are so big it is amazing. They even have to have a special weigh reducing harness to walk from one part of the house to another.
Garfield move over and meet Papi-chan, a cat that weighs in at 12.5 kilogram (27.55 pounds):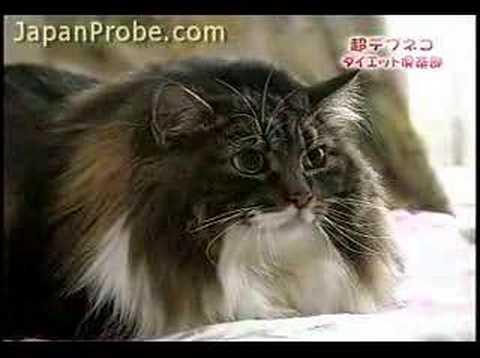 Sun Tzu has spent about 7 years in Asia traveling through Japan, Hong Kong, China, and Korea. A true fan of everything that is weird and strange, he decides in the end what is displayed and published on this site. Sun has previous experience writing for numerous print mags such as XLR8R, URB, and Movement Magazine.
&copy Copyright 2015 WeirdAsiaNews